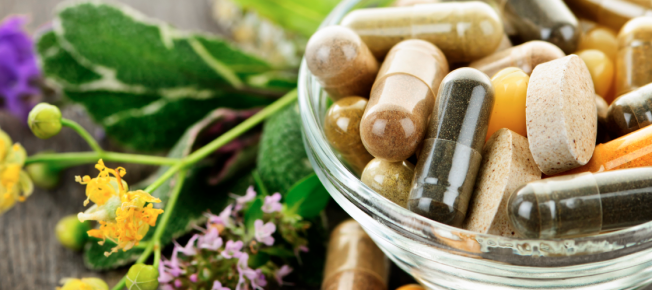 Vitality Natural Health and Wellness Center has a nutritional supplement retail store that is open to the public. We carry a full line of professional grade nutritional supplements. We aim to stock the best quality supplements for the best price from several preferred vendors. We carry products with minimal additives and preservatives and many of our products are gluten, soy, egg, dairy, corn and allergen free. These nutritional supplements are chosen based on purity, potency, quality and research in aims to provide you with safe medicines at appropriate dosages.
Nutritional Supplements
Homeopathic Remedies – pellets, topical creams, extracts and more
Digestive Health – probiotics and enzymes
Fish Oils and Essential Fatty Acids
Cleanses – we carry a full range of excellent cleanses by Advanced Naturals
Bottled Herbs & Tincture Extracts
Bulk Teas & Herbs – a very cost-effective way to try new herbs and teas
Essential Oils and Carrier Oils – we carry a wide variety from Aura Cacia
Protein Shakes – protein from a variety of sources as well as flavor options
And of course we carry a huge selection of specific vitamins, minerals, multi-vitamins (food-based and general), as well as combos that target specific needs and functions
Nutritional Supplement Orders
If you are an established patient, you can reorder your supplements in any of the following ways:
Call our office at 814-720-4825 to place your order.
Email our office at info@vitalityhealthandwellness.com with your supplement order.
Due to our large patient volume, we request that supplement refill orders be placed at least 10-14 days in advance of when you would like to pick them up. At times shipping can be delayed or items may be on back order and the 2 weeks gives us more flexibility so we may have the products by the time they are needed. Supplement orders can be picked up at the office or can be mailed directly to you.
Vitality Natural Health Retail Store Hours
Monday – Friday: 9:00am – 5:00pm
Saturday: 9:00am – 2:00pm                                                                                                                                                        Sunday: Closed
We are closed on all major holidays and the day after Thanksgiving and Christmas.