Melissa Dengler, ND
Naturopathic Doctor
---
Dr. Melissa Dengler grew up on a small farm in northwestern Pennsylvania. As a youth she was active in 4-H showing dairy cattle. Her family participated in 18th century reenactments and she was an excellent marksman with a muzzleloader. She grew up hunting, fishing, gardening and making maple syrup. Her family rarely went to the doctor and always looked for natural remedies to cure any ailments. She always had an interest in science and comes from a strong medical background with many of her family involved in the medical profession. She was naturally attracted to medicine and started her college years in the doctorate of pharmacy program. After one year, she realized that she did not want to be a "pill pusher" for the rest of her life and changed her major to pre-med. She had just completed her MCATs and was on the path to applying for conventional medical school when an experience as a camp counselor changed her life. As a counselor at a youth conservation camp, an herbalist was invited to talk to the campers about edible plants and herbal first-aid. It was at that moment that her life changed and so did her career path. She researched the Internet and discovered naturopathic medicine. It was her true calling and an opportunity for her to practice medicine but to use natural approaches to preventing and treating chronic disease. The rest is history…
Dr. Melissa Dengler received her Bachelor of Science degree in Biology from Gannon University in Erie, Pennsylvania, in 2001. She received her doctorate in Naturopathic Medicine from Southwest College of Naturopathic Medicine in 2005 and then completed a one year residency in family medicine at the Southwest Naturopathic Medical Center in Scottsdale, AZ with a special focus in homeopathy, environmental medicine and clinical nutrition.
Upon completion of her residency Dr. Dengler returned to her home state of Pennsylvania and is now in private practice and teaches holistic nutrition and courses in health and wellness for several universities. In her practice, Dr. Dengler is pleased to offer natural health care for the whole family and specializes in food sensitivities and gastrointestinal conditions as well as women's health and hormone balancing. She takes an individualized approach to health and is committed to supporting the body's inherent ability to heal using natural therapies to restore health.
For more information about naturopathic medicine or to schedule an appointment with Dr. Dengler, please call our office at 814-720-4825. 
---
Erin Free, LMT, PTA
Massage Therapist/ Physical Therapy Assistant
---
Erin Free graduated from Pennsylvania State University in 2007 with a Bachelor of Science in Kinesiology (movement science).  She was a member of the Women's Swim & Dive Team from 2003-2007. Upon graduation, she attended Tri-State Business Institute where she earned an Associate of Science degree in Massage Therapy.
In 2008, she apprenticed and performed sports massage at the Women's Swimming & Diving Big Ten Championships in Minneapolis, Minnesota. Erin is nationally certified and state licensed in massage therapy.  She also attended the University of Pittsburgh at Titusville where she received an Associate of Science in Physical Therapy Assistant.
Erin has been performing massages since 2008 and specializes in deep tissue massage, medical massage, myofascial release, pregnancy massage, sports massage, Swedish massage, and trigger point therapy. She also applies manual stretching techniques to muscle groups that lack full range of motion. In addition to providing massage, Erin also works as a Physical Therapy Assistant with VNA, where she treats patients with a wide variety of physical and neurological disorders. The combination of physical therapy and massage therapy have helped Erin to better treat her patients with various musculoskeletal conditions.
For more information or to schedule a massage, call 814-720-4825 or refer to Erin's webpage at: http://www.amtamassage.org/famt/erinfree.
---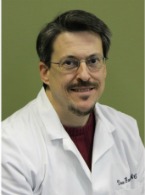 Vince Ganoe, L. Ac., Dipl. Ac.
Acupuncturist
---
Vince Ganoe, L.Ac, Dipl. Ac. is certified by the National Commission for the Certification of Acupuncture and Oriental Medicine and registered by the State Medical Board of Pennsylvania, license number AK001111.
In addition to his formal education and student clinic experience as a graduate of the Professional Masters Level Acupuncture program of the American Institute of Alternative Medicine in Columbus, Ohio, Vince with Dr. Shixi Chen, OMD of Columbus for nearly two years. While with Dr. Chen, I was able to gain insight into specialties including pain management, gastro-intestinal, and OB/GYN issues.
Vince's previous work in employee health and wellness programs has given him the experience needed to address the wide range of needs and concerns of his patients.Vince is available for speaking engagements, health fairs, and assistance in employee wellness and return-to-work programs. To learn more about acupuncture or to schedule an appointment, please call 814-720-4825 or visit Vince's webpage at: http://www.acupuncturenwpa.com.
---
Rebecca Vines
Reflexologist
---
Rebecca has walked her talk about living a healthy lifestyle, including eating unprocessed (and mostly raw) foods, using nutritional supplements, getting adequate exercise and benefiting from reflexology since she was a young girl. Her mother taught her reflexology during her early teen years and Rebecca used it throughout her life for herself as well as many others in casual settings over the years.
After working in the corporate world in retail management for 20 years, she moved on to co-creating a sustainable farm and natural bakery and was the general manager for a natural foods co-op for several years.
Rebecca experienced an unexplained health challenge that could have resulted in hospital procedures, however remedied it with reflexology. She evaluated the purpose of this event and realized it was her call to provide reflexology professionally to those who seek an alternative, drug free and a non-invasive healing option. Rebecca became a Certified Reflexologist in 2012 after completing a course with the Acusage Academy in Oxford, MA. She began her practice in the Meadville, PA area and expanded to Waterford, PA the following year. Her personal reward is seeing the benefits her clients realize with reflexology treatments.
To schedule a reflexology appointment with Rebecca, please call 814.323.4622.
---
Heather Strauch
Office Manager
---
Heather Strauch is one of the happy voices you will hear on the phone and the smiling face you will see when you walk in the door. She works part-time to run the front end and works very hard to keep us organized and running smoothly. She makes all our guests feel comfortable and important!
Heather's excellent organizational skills come from having obtained her administrative assistance degree in 2005. She also has a great deal of customer service experience having worked as a receivables management representative for AT&T for four years.
Heather is passionate about natural health and believes that real, whole foods and fewer chemicals and additives are important for a healthy lifestyle. She has been using natural and homeopathic remedies along with making her own personal care products for her family for 5 years and has a strong interest in essential oils.
---
Christine Partin
Front Office Staff
---
---